Overclocking is a great way to get better performance out of your machine. However, you should always check with the manufacturer before attempting to overclock your CPU or not.
Overclocking is a common practice among PC enthusiasts. Some claim that overclocking improves performance, while others say it only causes problems. What should you do? We will get into all of this in this article.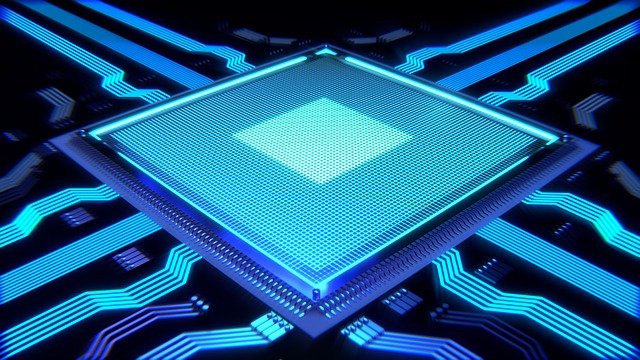 what is overclocking
Overclocking makes you change the settings of your CPU so your PC can run/work faster than the manufacturer intended to.
In general, overclocking is safe, but there are some things to keep in mind before going starting to overclock your CPU or not.
Overclocking refers to increasing the speed of a CPU (Central Processing Unit) beyond its rated specifications. This usually requires modifying the BIOS settings, which can cause instability and even damage your system.
Can a CPU be overclocked?
Yes, you can overclock a CPU.
When overclocking, you're changing timing or voltage settings. These settings include:
CPU multiplier – this determines how many times the CPU runs at its full speed, compared to the normal clock speed. For example, if your CPU has a base frequency of 3GHz, then a multiplier of 2 means that the CPU will run at 6GHz.
Memory timings – these determine how fast the memory chips operate. If you set the timings too low, then the memory won't work correctly. On the other hand, setting the timings too high may cause stability issues.
Voltage – this determines how much voltage the motherboard needs to function properly. Too little voltage could result in instability, while too much might damage components. Overclocking means you are increasing the power consumption. More power consumption means more heat will be generated.
More on heat generation later in this article.
Where to find these settings
If you want to change these settings, you're going to have to edit the BIOS of your CPU. The BIOS is the software that controls the hardware. It allows you to adjust various settings, such as whether the computer boots automatically, and which options appear during bootup.
Can a motherboard be overclocked?
No, a motherboard does not need nor can it be overclocked. You can overclock the parts that are integrated or connected with the motherboard, like the CPU or RAM.
Do all CPUs support overclocking
Not all CPUs will support or allow overclocking. You can check in the BIOS if it is possible to overclock your CPU or not.
If you can see voltage and frequency settings, then your CPU supports overclocking, which means that you can adjust these settings yourself. CPUs that don't support overclocking won't let you change these multipliers.
Which CPU Support Overclocking
Most AMD CPUs are overclockable.
This also goes for the most recent Ryzen series.
As for Intel, you better check first if the desired CPU can be overclocked if that's what you want.
Can overclock cause any harm to your PC
Overheating
Overclocking may cause overheating, so you should make sure that there's proper airflow and adequate cooling. You'll also need to consider additional cooling options. A better heat sink or a more efficient CPU fan will help cool down the processor faster.
Thermal grease is critical. Even though there are many different types of thermal grease available, it's always recommended to use the highest quality thermal grease. When applying the thermal grease, you should wear gloves because it can damage your hands if you touch it directly. Always make sure the thermal grease doesn't get in your eyes as it may cause eye irritation or even blindness.
Cooling solutions
You must use an adequate cooling solution when overclocking your CPU. Faster speeds and higher voltages mean more heat produced by the CPU, and therefore a more efficient cooling solution must be used to keep the CPU from overheating. A good CPU cooler is critical when overclocking.
Instability
Even if you overclocked correctly, it is still possible that your PC crashes or runs into instability problems. This may happen due to one of two reasons:
1) The motherboard isn't powerful enough to handle the extra load.
2) Your CPU is damaged by over-voltage.
You can test for this problem by running Prime95 (or another stress testing program) on your system. If your PC starts crashing after a few minutes of stress testing, then you know that either the motherboard or the CPU is damaged.
Reduced lifespan
Overclocking can reduce the lifespan of your CPU. Overclocking usually involves higher voltages than normal. As mentioned above, higher voltages can damage your CPU. So, if you decide to overclock, make sure you use only a reputable brand of the CPU cooler and CPU fan. Also, make sure they're compatible with your CPU.
What should I do?
It depends. Do you want to overclock? Is it worth the risk? Are you willing to spend money on an expensive cooler? All of these questions depend on your situation.
What should I keep in mind when overclocking?
There are several things to keep in mind when overclocking.
1) First of all, start by making a backup of all your important files. Store them on a cloud or secure external hard drive. In case anything goes wrong, you still have your backup files.
2) Overclocking is not for everyone. You should only do it if you know exactly what you're doing. There are risks involved with overclocking, so you need to understand them first.
3) Make sure that you know what you're doing. When overclocking, you're altering the settings of your CPU, which means that you need to know exactly what each setting does.
4) Keep an eye on the temperature. Overclocking can increase temperatures, so you need to monitor them carefully. If they start getting out of control, stop overclocking.
Where to check my CPU temperature
This is simple, just download the Core Temp application.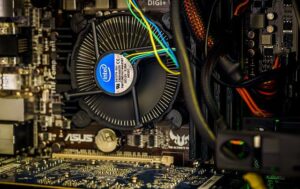 This easy-to-use monitoring tool will tell you what the current temperature of your CPU is.
What else can you overclock in a PC?
RAM
When talking about overclocking, CPUs come to mind first. However, also your RAM can be overclocked.
This can result in higher memory speeds and better overall performance of your system. When you are overclocking your RAM, you are altering its voltage and timings settings to increase its speed. The speed of your RAM is measured in MHz. The higher the speed and the MHz of your RAM, the better the performance of your RAM or data transfer will be.
Graphics card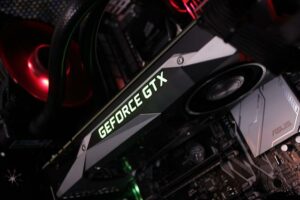 Just like overclocking your CPU or RAM, it is possible to overclock your video card or GPU. The same principles apply.
In essence, you will gradually increase the core frequencies all while testing the system's stability and comparing it with a benchmark. Start slowly when overclocking your video card. You can overclock your video card chip as well as the memory.
How to Overclock Your CPU
baseline performance
Before you are going to overclock your CPU or not, you need to be aware of your base clock and the base performance of your current system. The overclocking process is a number thing. I highly advise you to establish your baseline performance and base clock before changing anything. The base clock is the clock speed of your motherboard.
BIOS overclocking
To overclock your CPU, you need to open up the BIOS of your motherboard. This is the software that controls the settings of your motherboard. To open up the BIOS of your PC, check this link.
Once you've opened up the BIOS, you can go ahead and alter the multiplier settings. These settings determine how fast your CPU runs at its default speed. To alter these settings, you need to enter the Multiplier Settings menu. Here, you can set the multiplier to 1x, 2x, 3x,
Overclocking software
In the past, it was only possible to manually overclock your CPU or RAM. Nowadays, it is possible to overclock using specific software. AMD offers such kind of software under the AMD Ryzen Master. Check it out over here.
This kind of software is ideal for everybody starting with overclocking. In case you are looking for more freedom, overclocking by changing the BIOS offers more possibilities.
Upgrading over overclocking
Instead of overclocking your current CPU, you might want to consider swapping it out for a better CPU.
If you don't like the performance of your current CPU, there are many other options available. For example, you could get a new CPU from a different manufacturer. Or, you could even get a CPU that has been built specifically for gaming.
What are you looking for
The best thing to do would be to ask yourself why you want to upgrade. What are your reasons for wanting to upgrade?
Is it because you think that your current CPU is too slow? Then, maybe you should get a faster one.
Or, perhaps you just want something visually appealing. Maybe you want a CPU that looks cool. That's fine! Just make sure that you choose wisely.
Do some research before buying a CPU. Check reviews online and see what others say about the CPUs you're considering.
How to check if your CPU is overclocked or not
There are 2 ways to check if your CPU is overclocked or not.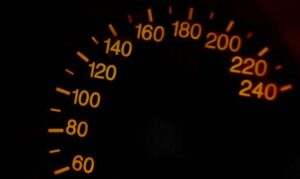 I will go over the 2 possibilities.
Manually comparing
1) go to your task manager by pressing CTRL + ALT + DEL and selecting task manager
2) Select the performance tab and take a look at 'Speed'
3) In case the speed, measured in GHz, shown is higher than your turbo clocking speed, the CPU has been overclocked
You will have to know what the turbo speed of your CPU is. Otherwise, you won't be able to compare the base clock with the shown performance.
Checking with CPU-Z
CPU-Z is a free program that shows detailed information about your computer's hardware, including the CPU.
You can use CPU-Z to find out whether your CPU is overclocked. If the base clock is lower than the maximum frequency, then your CPU is not overclocked.
It is also possible to find out which multiplier your CPU uses. You can do this by clicking on the "Advanced" button in CPU-Z.
Then, click on the "Misc." section. There, you'll see an option called "Maximum Frequency". This value represents your CPU's maximum frequency.
Now, you can compare this value with the base clock value. The difference between both values determines whether your CPU is overclocking or not.
Should you overclock your CPU or not
I would only advise overclocking in case you need extra performance. If you're not experienced or don't need higher speeds or better performance, why go through the hurtles of overclocking. If you are more experienced and know what you are doing, then why not take advantage of the extra power your system might have to offer.
Conclusions
There are pros and cons to overclocking. However, most people who do it say that it makes their systems perform better. But, some people claim that overclocking reduces the lifespan of their CPUs.
So, to answer your question, yes, you can overclock but you must take precautions to avoid damaging your CPU.
Overclocking isn't as easy as it seems. It takes time and effort to learn how to do it right.
However, once you know what you're dealing with, then it becomes much easier.
I hope you found this article helpful. I'm always happy to hear feedback, so please feel free to leave any comments below.