Hi everybody,
Quick introduction of myself: My name is Stijn and I am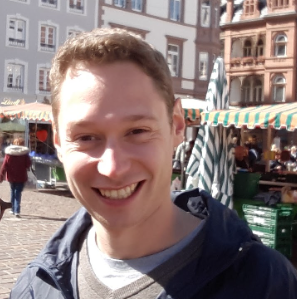 30 years old. Computers and laptops have been my passion, so I have been reading and studying about them for the past years. I even built some PC's myself already.
It came to a point where I thought it would be helpful to others if I would be sharing my knowledge and experience. That's what this site is all about, sharing with you my insights and trying to lead the way in the big maze of CPU's, motherboards, bits and bytes.
So if you're a newbie, like everybody is/has been, or more experienced in this field, a huge welcome to you good Sir/Madam!
Finalratings.com is a newly launched tech-related website that covers all gaming & technological aspects. It is one of the best online PC hardware websites that reviews the most important components that you need to build your dream gaming PC.
Here I review high-end motherboards, graphics cards, processors, RAM, monitors, keyboard, and mice. But as a growing entity, I will try my best to remedy my mistakes and provide the most reliable and budget options for your gaming PC.
Although I don't claim to be an expert, I assure you that my reviews and recommendations will be authentic & credible in every possible way.
So, whether you're planning to build your dream gaming PC or want to upgrade your current system, Finalratings has what you need!
Always feel free to reach out to me in case you have any questions, suggestions or just want to say hi. I'm doing my very best to keep this content as fresh as possible and to have the highest quality out there.
Go sniff around this site now and enjoy, it's free of charge 😉
Greetings,
Stijn