If you're a gamer or a creative professional, you know that a powerful and efficient PC is crucial to get the job done. However, buying a pre-built PC can be expensive, and you may not get the exact specifications you need. Building your own PC is a cost-effective way to get a customized setup that perfectly fits your needs. In this guide, we'll take you through the process on how to build a PC, step-by-step, and help you get the most out of your machine.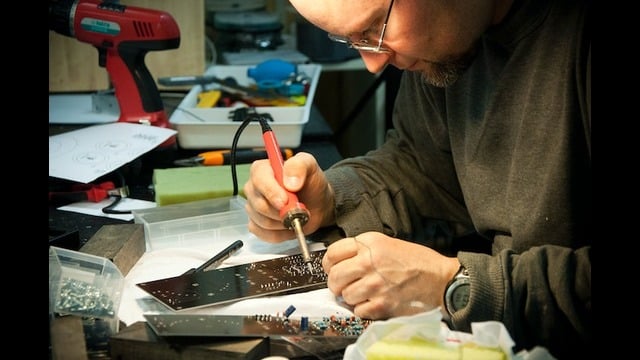 Planning Your Build
Building a PC is a fun and exciting process, but it also requires careful planning to ensure you end up with a machine that meets your needs and budget. Here are the key steps to take when planning your build:
Define your purpose: The first step is to decide what you'll be using your PC for. Do you plan on gaming, streaming, video editing, or other high-performance tasks? This will help you determine what kind of components you'll need to achieve the performance you desire.
Set a budget: Building a PC can be a costly process, so it's important to set a budget before you start purchasing components. Determine how much you're willing to spend and prioritize your spending on the components that are most important to your needs.
Research components: Once you've determined your purpose and budget, it's time to start researching components. The most important components are the CPU, GPU, motherboard, RAM, storage, and power supply. Look for components that are compatible with each other and fit your needs and budget.
Choose a case: The case is the outer shell of your PC and comes in various sizes and styles. Consider factors such as size, airflow, noise, and aesthetics when choosing a case.
Consider peripherals: Don't forget to consider peripherals such as a monitor, keyboard, mouse, and speakers when planning your build. These can greatly impact your user experience and should be factored into your budget.
Make a list: Once you've chosen your components, make a list of all the parts you need, including any cables or adapters required. Double-check the compatibility of all components before making any purchases.
By taking the time to plan your build carefully, you'll ensure that you end up with a PC that meets your needs and budget, and performs the tasks you require it to.
Understanding the Basics of a PC
Before we dive into building a PC, it's essential to understand its basic components. A PC consists of a processor (CPU), random access memory (RAM), storage (SSD/HDD), a power supply unit (PSU), a motherboard, and a cooling system. The motherboard is the backbone of the PC that connects all the components. It houses the CPU, RAM, and other essential components, such as the graphics card and storage devices.
Selecting the Right Components
The key to building a high-performing PC is selecting the right components. When selecting a CPU, consider its clock speed, core count, and thermal design power (TDP). The RAM's capacity and speed are also crucial, as it affects your PC's overall performance. When it comes to storage, you can choose between a solid-state drive (SSD) and a hard disk drive (HDD). The graphics card, also known as the GPU, is essential for gaming and creative work. Selecting the right PSU and cooling system is also critical.
Preparing for Assembly
Before you start building your PC, you need to have the necessary tools, including a screwdriver, thermal paste, and cable ties. Make sure you have a clean and spacious work area. The components should be placed on an anti-static mat to avoid any damage. It's also essential to read the manuals for each component to ensure you understand how to install them correctly.
Assembling Your PC
The first step to assembling your PC is installing the CPU on the motherboard. You'll then need to install the RAM, graphics card, and storage devices. Make sure to connect all the components to the motherboard and power supply correctly. Once you've installed all the components, you'll need to connect the necessary cables and power up your PC.
Assembling your PC can be both exciting and intimidating, but with the right tools and a clear understanding of the process, it can be a smooth and enjoyable experience. Here's how to assemble your PC.
Make sure you have a clean, well-lit workspace with plenty of room to lay out your components. Gather all the necessary tools, including a screwdriver, zip ties, and thermal paste.
Start by installing the power supply unit (PSU) into the case. Screw it into place and make sure the fan is facing the bottom of the case for proper airflow.
Carefully insert the motherboard into the case, making sure the I/O shield is properly aligned with the rear of the case. Screw the motherboard into place, being careful not to overtighten the screws.
Install the CPU into the motherboard's CPU socket, making sure to align the notches and follow the manufacturer's instructions for securing it in place. Apply a small amount of thermal paste to the CPU before attaching the CPU cooler.
Place the RAM into the motherboard's RAM slots, making sure to align the notches and gently push it into place until it clicks.
Continue with the storage devices, such as SSDs or HDDs, into the appropriate drive bays or brackets, and connect the SATA and power cables.
Install the GPU into the appropriate PCIe slot, securing it in place with the retention bracket. Connect any necessary power cables to the GPU.
Connect the power supply cables to all the components, including the motherboard, CPU, GPU, and storage devices. Route the cables neatly and use zip ties to keep them organized.
Test your build
Once everything is assembled and connected, turn on the power supply and press the power button. If everything is working correctly, you should see the BIOS screen and be able to enter the BIOS settings.
Cable management: Take the time to tidy up the cables, making sure they're not blocking any airflow and are neatly organized. Good cable management will not only improve the appearance of your build but also help with proper cooling.
By following these steps and taking your time, you'll be able to assemble your PC with ease and confidence. Remember to take proper precautions, such as grounding yourself and working in a static-free environment, to avoid any damage to your components.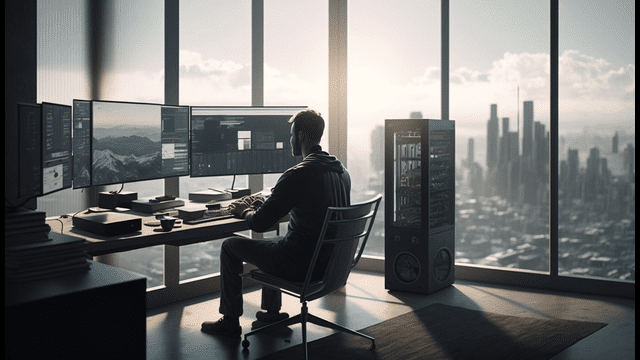 Configure settings
Configure the settings to your preferences, such as desktop wallpaper, display resolution, and power settings.
By following these steps, you'll be able to install the operating system and drivers and have a fully functional PC. It's important to take your time and make sure everything is installed and configured properly to avoid any issues down the line. Don't hesitate to seek help or consult the documentation if you run into any problems.
Installing Operating System and Drivers
After powering up your PC, you'll need to install an operating system such as Windows, Linux, or macOS. You can do this using a bootable USB or DVD. Once the operating system is installed, you'll need to install the necessary drivers for your components. This includes drivers for your GPU, motherboard, and any other peripherals you may have connected.
Create a bootable USB drive
Download the latest version of your preferred operating system and use a program like Rufus to create a bootable USB drive. Make sure to select the correct drive and formatting options.
Boot from the USB drive
Insert the USB drive into your new PC and turn it on. Press the appropriate key to enter the BIOS settings, and select the USB drive as the primary boot device.
Follow the prompts to install the operating system, selecting the appropriate language, keyboard layout, and time zone. Choose the drive where you want to install the OS and complete the installation process.
Installing right drivers
After the OS is installed, install the necessary drivers for your components. Visit the manufacturer's website for each component and download the latest drivers. Install them one by one, starting with the motherboard chipset driver, followed by the GPU driver, audio driver, and any other necessary drivers.
Once the drivers are installed, check for any updates to the OS and drivers. It's important to keep your system up to date to ensure optimal performance and security.
Software
Install any necessary software, such as web browsers, productivity suites, and media players. Make sure to download them from reputable sources and keep them up to date.
BIOS Setup
Before you start using your PC, you'll need to configure the BIOS settings. This includes setting the date and time, boot order, and enabling any necessary features such as XMP for RAM or CPU overclocking. The BIOS setup may differ depending on your motherboard, so make sure to consult the manual.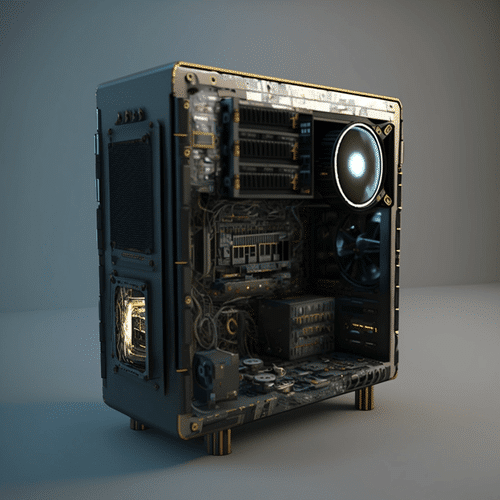 The BIOS (Basic Input/Output System) is the firmware that initializes and tests the hardware components of your PC during the boot process. It also provides a platform for configuring various settings related to your hardware components. In this section, we'll go over the basic steps for accessing and configuring the BIOS settings on your PC.
Accessing the BIOS: To access the BIOS, you need to press a specific key during the boot process. The exact key may vary depending on the manufacturer of your motherboard, but commonly used keys include F2, F10, and Del. Look for the message displayed on your screen during the boot process that tells you which key to press to enter the BIOS.
Basic BIOS settings
Once you enter the BIOS, you'll see a menu with various options for configuring your hardware components. The basic settings include date and time, boot order, and system language. Make sure to set the correct date and time to ensure that your system is running on the correct time zone.
Advanced BIOS settings: The advanced BIOS settings allow you to tweak various settings related to your hardware components, such as CPU clock speed, memory timings, and fan control. However, it's important to exercise caution when changing these settings as they can cause stability issues if not set correctly.
Overclocking: Overclocking is the process of increasing the clock speed of your CPU and memory to achieve higher performance. However, it's important to note that overclocking can also cause instability and shorten the lifespan of your hardware components. Only attempt to overclock if you have experience and knowledge in doing so.
Saving and exiting: Once you've configured the necessary settings, make sure to save your changes and exit the BIOS. You can do this by selecting the "Save and Exit" option or by pressing F10.
In conclusion, accessing and configuring the BIOS settings is an essential step in building a PC. Make sure to take your time and exercise caution when changing any settings to avoid any issues down the line. If you're unsure about any settings, consult the documentation or seek help from a professional.
Basic Maintenance and Upgrades
Regular maintenance is essential to keep your PC running smoothly. This includes cleaning the dust from the fans and ensuring your components are not overheating. Upgrading your components, such as adding more RAM or a new GPU, is also a great way to improve your PC's performance.
Make sure to research compatibility before making any upgrades.
You can also find an interesting video here for further help and tips:
Troubleshooting
Even after careful assembly, your PC may not work correctly. If you're experiencing issues, there are a few things you can do to troubleshoot. First, check all the connections to make sure they're correctly plugged in. If that doesn't work, try reseating your components or resetting the BIOS to its default settings. If you're still experiencing issues, it may be time to seek professional help.
FAQs
Q: Can I build a PC without any experience?
A: Yes, you can! Building a PC is like assembling a puzzle with a manual. It may take some time, but it's a great learning experience.
Q: How much does it cost to build a PC?
A: The cost of building a PC varies depending on the components you choose. However, it's often more cost-effective than buying a pre-built PC.
Q: Can I use a pre-built PC case?
A: Yes, you can use a pre-built PC case, but make sure it's compatible with your motherboard and components.
Q: Do I need a dedicated GPU for gaming?
A: Yes, a dedicated GPU is essential for gaming and creative work.
Q: How often should I clean my PC?
A: It's recommended to clean your PC at least every six months, or more often if you live in a dusty environment.
Conclusion
Building a PC may seem daunting, but with the right components and careful assembly, you can create a powerful and efficient machine that perfectly fits your needs. Follow the steps outlined in this how to build a PC guide, and don't be afraid to seek help if you encounter any issues. Happy building!